Order Book is a sales rep's best friend, allowing customer orders to be taken quickly and easily on the road.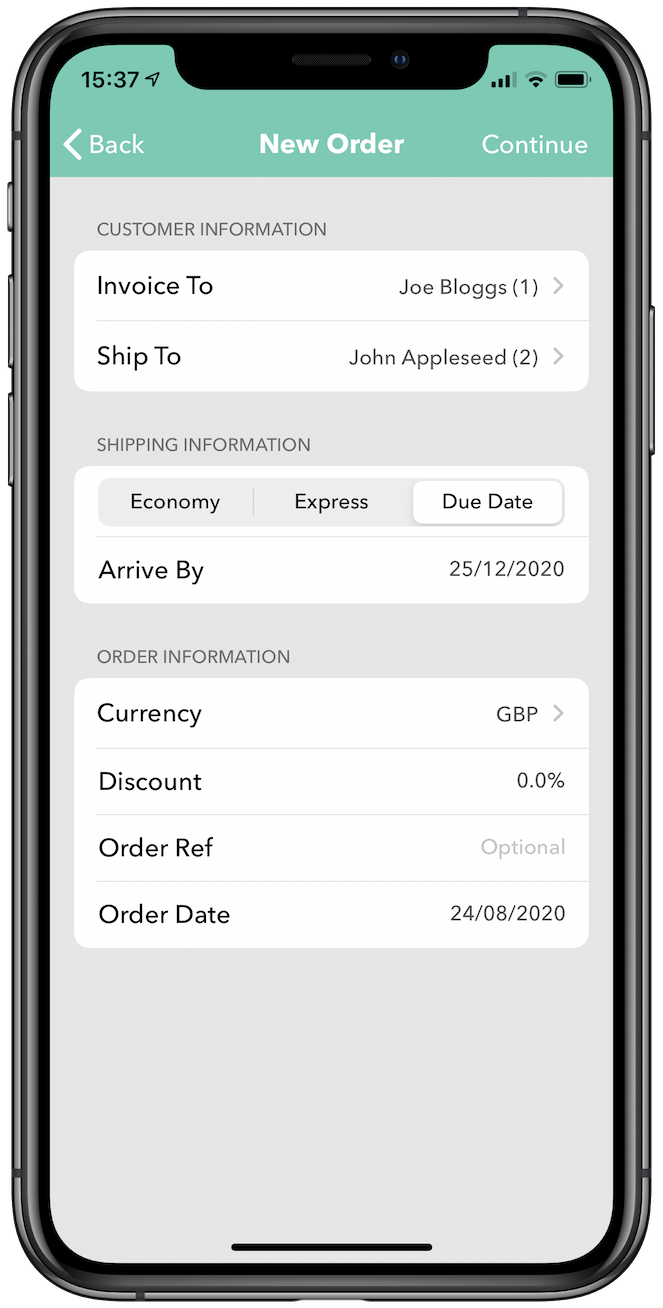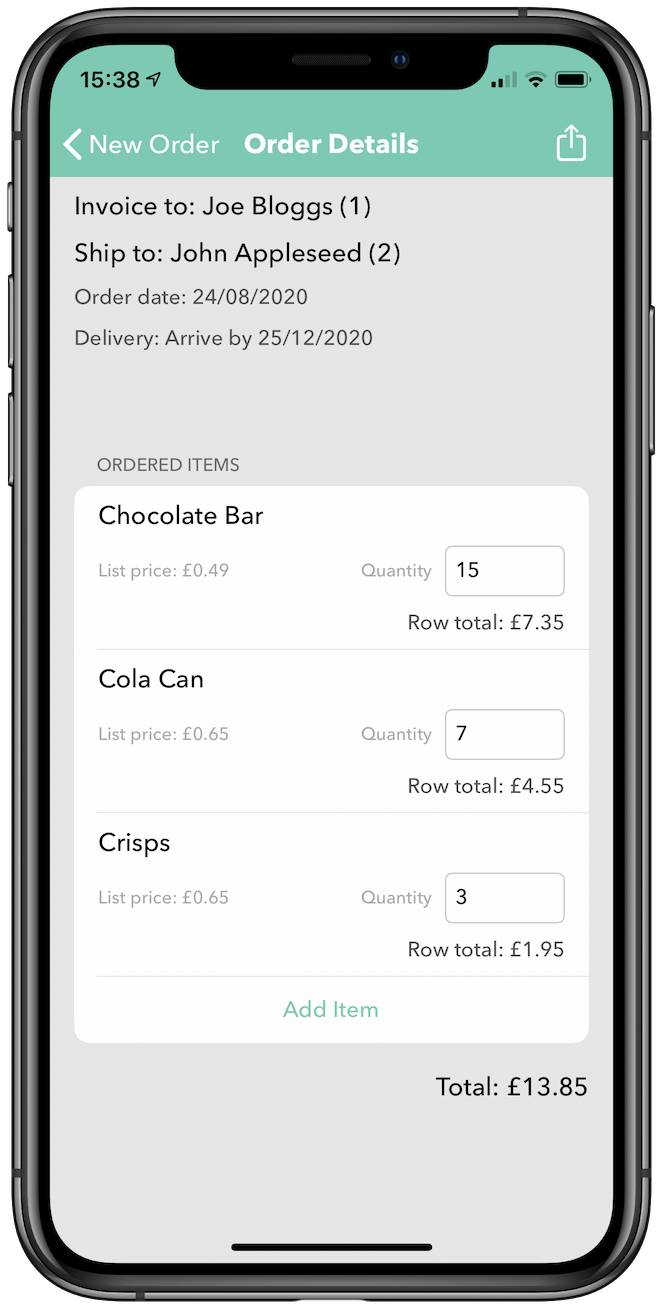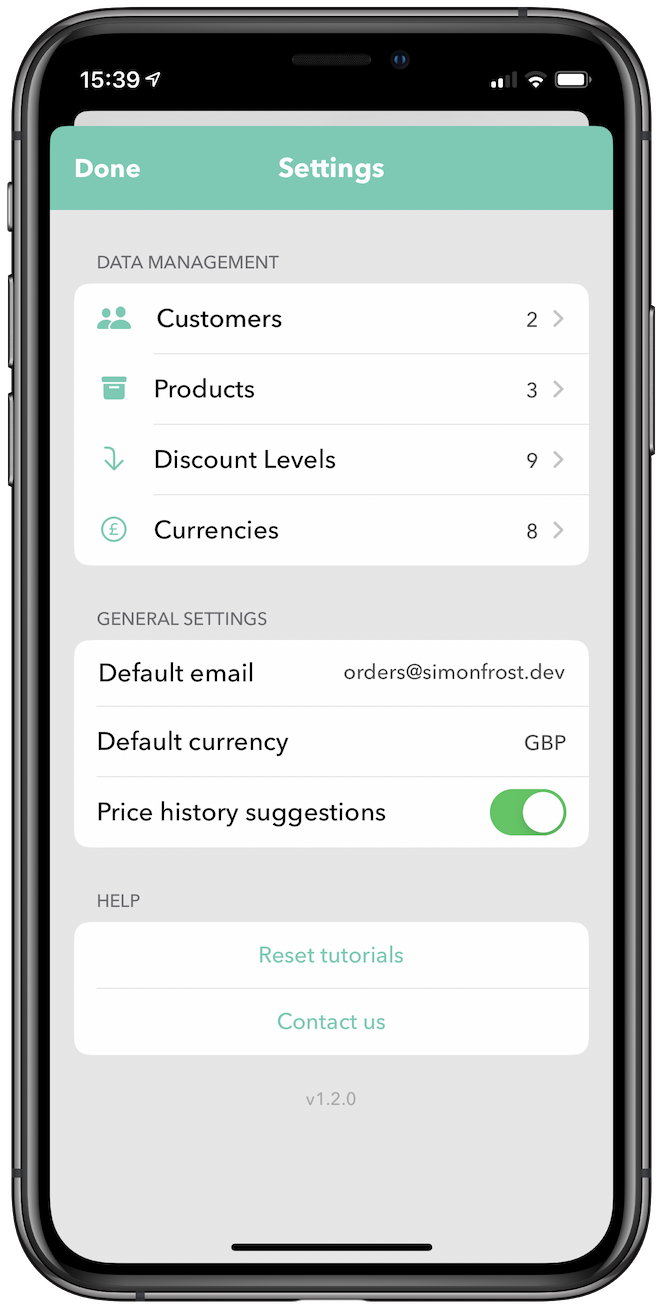 Features
Import customer and product data from CSV
Deal in any number of currencies
Add price overrides, remembered per-customer
Send orders by email, export as PDF/CSV, or just save within Order Book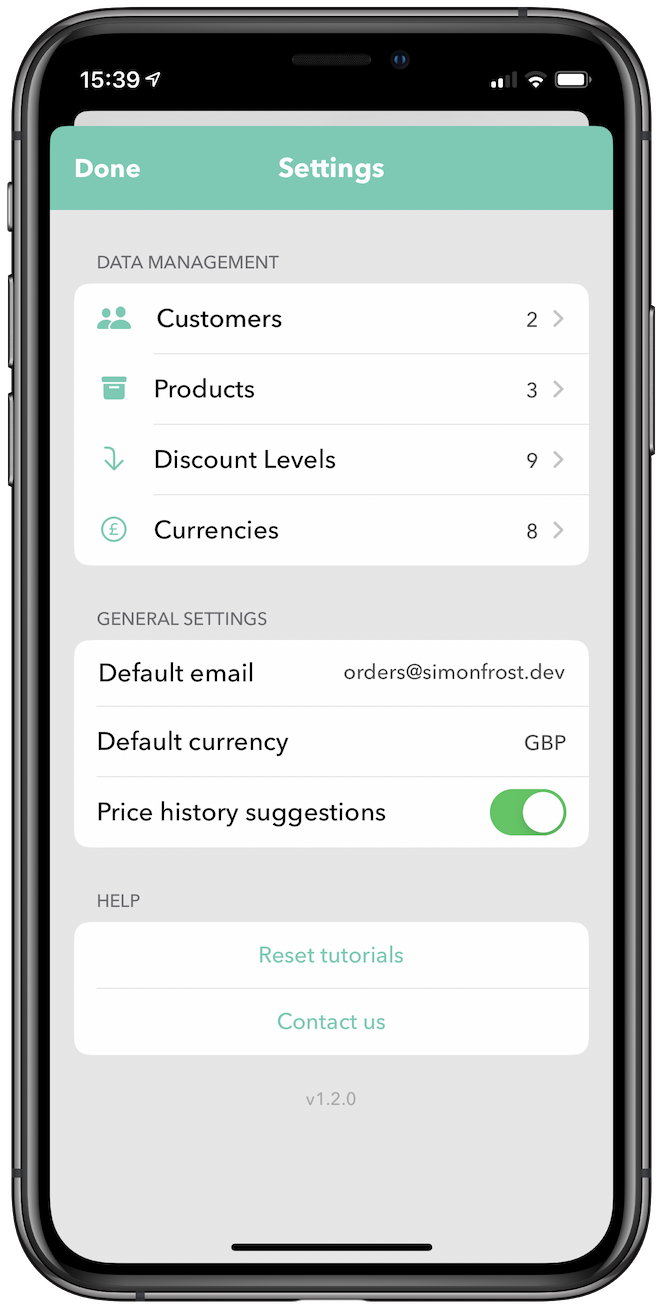 Privacy
I take your and your customers' privacy very seriously, that's why this app contains no analytics, third party libraries or data harvesting.
Your data stays on your device, full stop.
If you contact me for support through the app, you will be given the option of attaching your data if it's relevant to your problem. This will only be used to help diagnose any issues.